~ RESIDENTIAL & COMMERCIAL PAINTERS & DECORATORS IN LONDON SINCE 1975 ~
Why choose us?
Over 40 years experience in decorating
Recommendations supplied for each quote provided
An estimator sent at a time convenient for you
Friendly decorators who are reliable
A questionnaire for quality control sent after the completion of every job
Guarantee: any corrections carried out up to 2 years
Efficient, clean and professional decorating service
Covering all over London and surrounding areas
Interior and exterior painting and decorating services
Residential and commercial decorating services
Membership in trade organisations which are hallmarks of quality
Health & Safety compliant company
Quality control supervisor on every job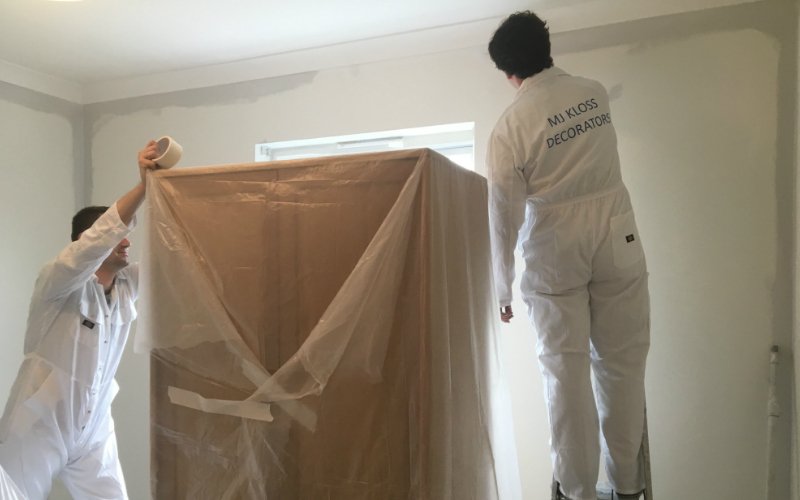 "Very professional work, executed to my complete satisfaction."
N.S. in Mortlake SW14
"A very efficient, flexible and professional company. I will use MJ Kloss again in the future with no doubt."
F.H. in Islington N1
"Fantastic work done with lovely decorators, highly recommended."
L.K. in Camden NW1
"Thank you – I really appreciate the efficiency and speed that the job was done with."
J.W. in Hammersmith W6
"Great work at a great price. Very happy customer again!"
F.D. in Twickenham TW1
"The decorators were friendly, efficient and professional. Thank you for a very good job."
E.M. in Belsize Park NW3
"Steve did a very good job, and was efficient and friendly. Really pleased with the end product."
G.P. in Wimbledon SW19
"Excellent work. Highly satisfied. Would use this company again."
R.R. in Acton W3
Based on most recent reviews
For expert decorators in London please call 020 8949 2553
Alternatively you can send us a message below and we will respond within 24 hours.