~ RESIDENTIAL & COMMERCIAL DECORATING SERVICES IN LONDON SINCE 1973 ~
Why choose us?
Over 42 years experience in decorating

Recommendations supplied for each quote provided

An estimator sent at a time convenient for you

A questionnaire for quality control sent after the completion of every job

Guarantee: any corrections carried out up to 2 years

Efficient, clean and professional decorating service

Covering all over London and surrounding areas

Interior and exterior painting and decorating services

Membership in trade organisations which are hallmarks of quality

All this – and still competitively priced
For painters and decorators in London call 020 8226 4612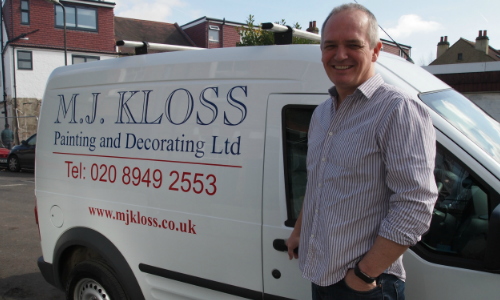 "I was very pleased with the entire service, from original contact, information provided and completed job."
Y.A. in Camden
"Please give my thanks to Richard for his excellent painting and decorating work again."
S.G. in Barbican
"The decorators were friendly, efficient and professional. Thank you for a very good job."
E.M. in Belsize Park
"They were prompt, polite and very professional. Great quality of work and at a reasonable price."
N.H. in Blackheath
Based on most recent reviews
Call us for a painting and decorating quote on 020 8226 4612
Alternatively you can send us a message below and we will respond within 24 hours.